Onyx & Ash crafts inspirational stories of passionate people and organizations through film and photography.
At Onyx & Ash, great work starts with great relationships...
Ghirardelli Chocolate
"Their level of professionalism and quality remains the best we have ever worked with, and their genuine kindness has made them easy and fun to be around." - Kelsey Hall, Assistant Marketing Mgr.
"Not only are they the best in the business for this type of photography, but they are a true joy to work with and I consider them an important part of my team!" - Kym Hough, Marketing Mgr.
GO2 for Lung Cancer
"We've been working with James and his team since 2006 and we are beyond happy with the quality of work produced. They've taken the time to get to know our mission and beautifully express who we are in both still photographs and video. I could and would not work with anyone else - their work is truly priceless." - Danielle Hicks, Chief Patient Officer
Glen Oaks Big Sur & Big Sur Roadhouse
"Onyx & Ash are incredible to work with from start to finish - patient, friendly, creative and professional." - Jeanette Kenworthy, General Manager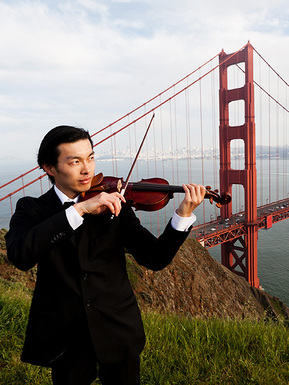 Marin Symphony
"The team at Onyx & Ash really understands our needs and always delivers. Whether it's a creative marketing shoot or a gala event, they inevitably exceed our expectations." - Noralee Monestere, Executive Director
Some of our other clients include...
Refugee Women's Alliance, Transgender Law Center, Pacific Forest Trust, Northern California Innocence Project, Five Keys Schools and Programs, Disability Rights Advocates, Los Cenzontles Cultural Arts Academy, People's Choir of Oakland, Project Open Hand, GO2 for Lung Cancer, Alliance Health Project, Outward Bound, Positive Coaching Alliance, National Center for Lesbian Rights, Home Free, Safe & Sound, Playworks, Kiva, CARE Int'l, Seeds of Learning, SF-Marin Food Bank, Evelyn & Walter Haas Jr Fund, Horizons Foundation, Center for Judicial Excellence, 10000 Degrees, San Francisco Conservation Corps, Vista Center for the Blind, Jonathan Logan Family Foundation, Hispanics in Philanthropy, Our Family Coalition, Save the Children, Dreams33, Reproductive Health Alliance, National AIDS Memorial, Interpol, SF International Film Festival, San Quentin Rehabilitation Programs, Shane McConkey Foundation, Luther Burbank Center for the Arts, UCSF, Bureau of Jewish Education, Domestic Violence Consortium, Home Away, Lambda Legal, Copia, Wild Care, Marin Symphony, Rebuilding Together Oakland, San Francisco Community Clinics Consortium, Vascular Cures, Stanford University, Foundation Medicine, Peet's Coffee, University of Virginia, Ghirardelli Chocolate, McEvoy Ranch, PayPal, Google, Adobe, Square (Block), Writer's Digest, NBC Sports Bay Area, Glen Oaks Big Sur, NationSwell, Agios, Sunset Magazine, Dave Matthews Band, Bobby McFerrin, Anne Lamott, Justrich Design and many, many more.